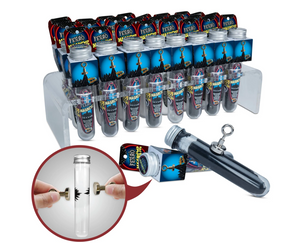 Make your very own ferromagnetic fluid and experiment with magnets with this easy-to-use test tube kit.
Each test tube contains a bag of special magnetic powder and a strong magnet, so when you suspend the powder in a liquid, you can place the magnet near the tube and watch amazing.
Price is per test tube.